Stand-up comedian and radio host Matt Forde will undergo surgery for a spine tumour, he has announced.
Forde, who hosts Rock 'N' Roll Football on Absolute Radio and The Political Party podcast, said he was "overwhelmed" by messages of support after revealing his diagnosis on social media.
The 40-year-old will take time out to recover after an operation to remove the tumour, which has caused him "awful sciatica", he said.
Forde posted on X, formerly known as Twitter: "I'll need surgery so I'll be off for a bit.
"I'll record some shows to cover the gap (subscribe wherever you get your podcasts)," he joked.
"I'll be fine," the Nottingham Forest fan added – before quoting the team's manager: "In the words of Steve Cooper, I'll trust the process."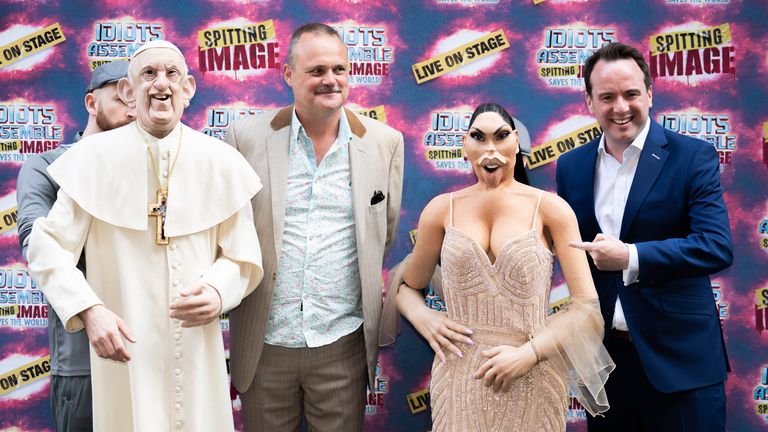 Speaking on Absolute Radio at the weekend, Forde compared his treatment to "a footballer going through an injury".
He said: "This is going to be my last show for a few weeks, because I have to deal with a health issue.
"But I will be back a few weeks after that.
"We're going to get the health problem done, to borrow a misquote of phrase."
The stand-up received dozens of messages from well-wishers including fellow broadcaster Emily Maitlis, who wrote: "Wishing you very warmest thoughts Matt."
Good Morning Britain host Ben Shephard posted: "Good luck with the treatment and will look forward to your dulcet squeaks and yelps back on the airwaves in no time. Sending tons of positive vibes."
And Channel 4 news anchor Krishnan Guru-Murthy wrote: "Get well soon Matt – sounds painful but hopefully that will all be over soon."
Politicians, including former Liberal Democrat leader Tim Farron and former leader of the Scottish Conservatives, Ruth Davidson, also sent their best wishes.
TV presenters Piers Morgan, Richard Bacon and Alexis Conran also wished him well.
Read more:
Comedian Mark Steel confirms cancer diagnosis
Drake to take break from music to focus on health
Liz Hurley calls on women to be 'breast aware'
Forde thanked his almost 95,000 followers for their support, writing: "I'm overwhelmed by all your messages. Thank you so much.
"I feel a bit young to be dealing with this, but hopefully that will aid my recovery.
"I know the hardest stuff is still to come but my advice so far is: if you have something wrong, go to the doctor. Catch it early."
One of the country's most "in demand" satirists, Forde is also an impressionist on the satirical puppet show, Spitting Image, voicing political heavyweights including Boris Johnson, Donald Trump and Sir Keir Starmer.
He previously fronted a political satire show called Unspun with Matt Forde on Dave after a sell-out run at Edinburgh Festival's prestigious Cabaret Bar.