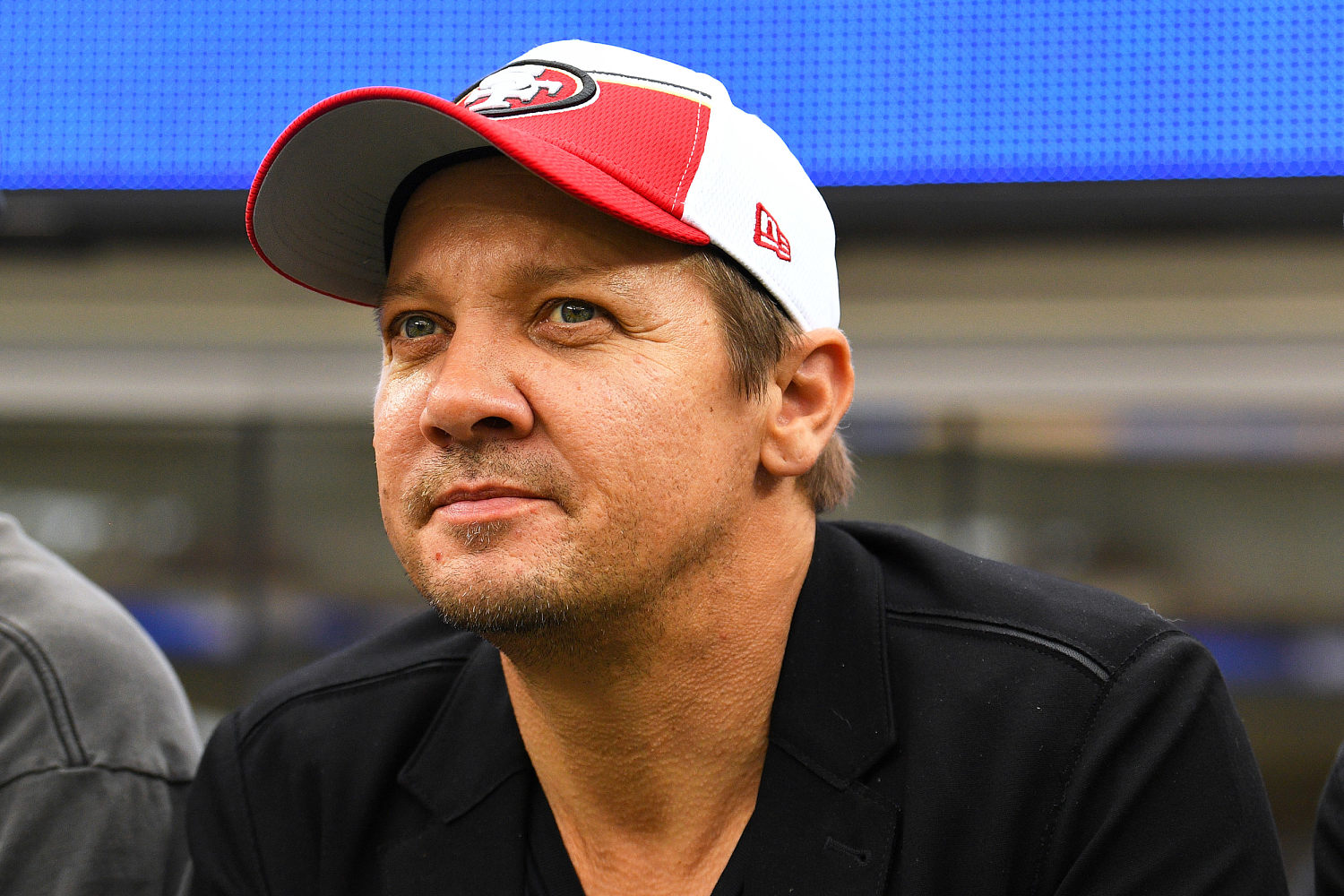 "Avengers" actor Jeremy Renner said he has been exploring "every" type of therapy after breaking dozens of bones and incurring organ damage in a near-fatal accident with a snowplow in January.
Since then, he has encased himself in a steel chamber designed to promote healing, hooked himself to an IV drip, and injected himself with therapeutic molecules called exosomes. But the biggest part of his healing process, he said, has been mental.
"My greatest therapy has been my mind and the will to be here and push to recover and be better," Renner wrote in an Instagram video Tuesday.
The 52-year-old actor shared a picture of himself in a red light mask, a therapy that some dermatologists say speeds up the body's natural healing process.
In the post, he listed some of the other therapies he has tried, including "physical therapy, peptide injections, IV drips and pushes, stem cell and exosomes … hyperbaric chamber 2.0 atmospheres, [and] cold plunges."
On New Year's Day this year, Renner was run over by a 7-ton snowplow in Nevada while trying to stop it from sliding into his nephew. He said he broke more than 30 bones, had internal organ damage and his eye popped out of his skull.
"It was a very, very bad way to start the year," he said in an episode of "Jimmy Kimmel Live!" in April.
Renner spent more than two weeks in the hospital after the incident.
During his recovery process, the two-time Oscar nominee has been using Instagram to post updates, including a photo of himself with a badly bruised face, and videos of his physical therapy.
Renner walked his first red carpet since the incident in April, while using a cane and a motorized scooter to support himself.