The BBC says it has agreed a financial settlement with Andrew Flintoff following his Top Gear crash – reported to be worth £9m.
The former cricket star, widely known by his nickname "Freddie", was seriously injured in the crash last December during filming for the motoring show at its test track at Dunsfold Aerodrome.
The 45-year-old was left with broken ribs and severe facial injuries, prompting the rest of the series to be cancelled and reports the show will be scrapped.
A BBC Studios spokesperson said: "BBC Studios has reached an agreement with Freddie that we believe supports his continued rehabilitation, return to work and future plans.
"We have sincerely apologised to Freddie and will continue to support him with his recovery."
Flintoff speaks publicly after crash

Both Flintoff and the BBC are "satisfied" with the agreement, according to The Sun, which reported the settlement is worth £9m.
BBC Studios is a commercial company which does not use BBC Licence Fee income.
After the incident, Flintoff's son Corey reportedly said his father was "lucky to be alive" and described it as a "pretty nasty crash".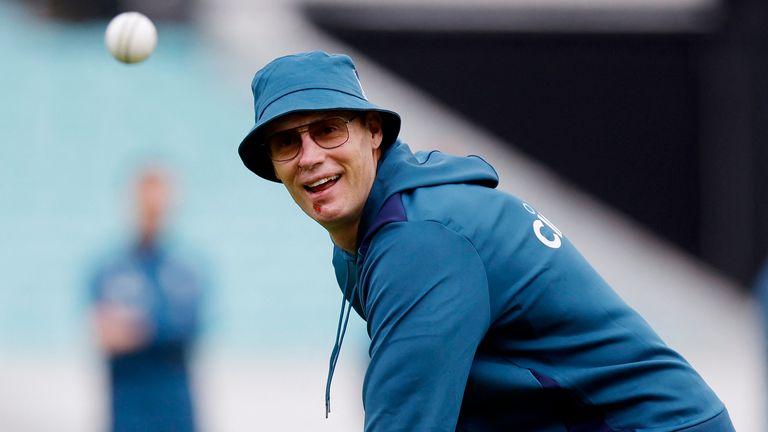 The former England captain's facial injuries were still visible when he made a rare public appearance in September.
Earlier this month, he was filmed awarding an England cap to bowler Tom Hartley and spoke publicly for the first time about the incident, calling it "the hardest" time of his life.
Read more from Sky News:
Coleen Rooney 'sticks by' post about Rebekah Vardy
Everything you need to know about the Fury v KSI fight
The BBC said in March that it would be inappropriate to resume making the Top Gear series following an internal investigation into what happened.
It is understood that the decisions on future episodes of the show will be made "in due course".
In the summer, Flintoff began helping coach England cricket squads in an unpaid consultancy role.
Flintoff and Paddy McGuinness joined motoring journalist Chris Harris as hosts of Top Gear in 2019.