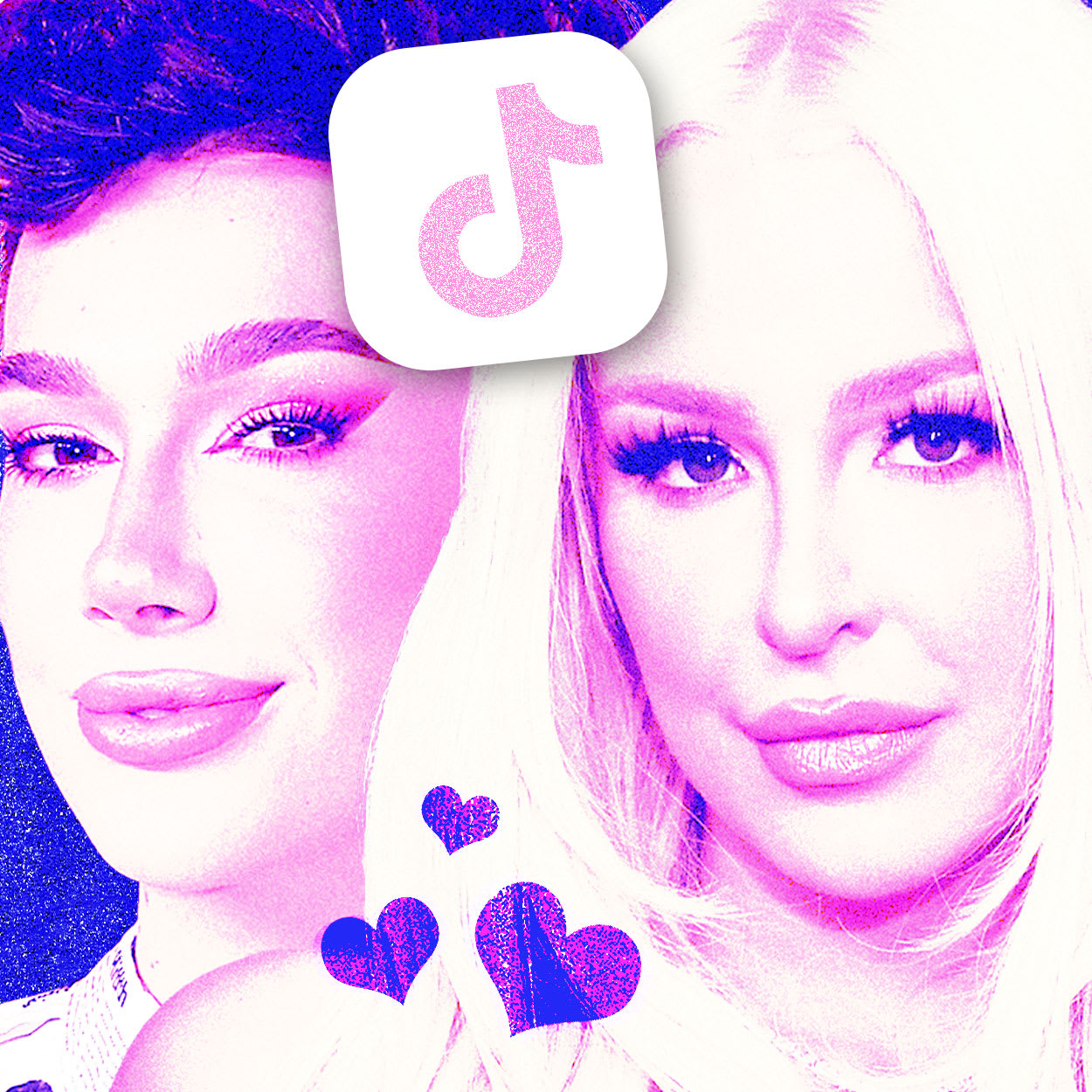 For some influencers, being canceled isn't career-ending — it's the launchpad to a fresh start.
Three of the internet's most controversial stars have staged successful comebacks over the past two years. But instead of changing themselves, they just switched platforms. 
James Charles, Tana Mongeau and Jeffree Star, each of whom have over 20 million followers across various platforms, have found success in what might be considered their second (or third, or fourth) hack at internet fame. The three were among the most-followed and most-criticized internet creators of a recently past era in which weekly YouTube videos were the dominant format of influencer content. 
They have all faced multiple cycles of widespread backlash, or what some people would call cancellation. Now, they are thriving on other platforms and with other kinds of content, using their renewed goodwill to launch tours and products. 
Star, who became known on YouTube for being a makeup and luxury style guru, has embraced TikTok Live, where he livestreams for hours at a time. Mongeau, who rose to YouTube prominence with exaggerated "Storytimes" about herself, launched a podcast called "Cancelled" in 2021 that has an audience of millions of listeners; she also jump-started a cross-country live tour. Charles, who shot to YouTube superstardom in the late 2010s with his beauty content, entertains close to 38 million followers on TikTok and just recently launched an independent makeup line called "Painted," endorsed by some of the influencers who previously joined the bandwagon of his downfall.
Their comebacks highlight how, even on the internet, where past misdeeds can follow people indefinitely and "cancel culture" supposedly dominates, popular creators can shrug off what once seemed like career-ending controversies — or even use them to their advantage.
"If you're being talked about and remembered, that is important, especially now that the industry has become so saturated. If people know you by name, that is a good thing," said Crystal Abidin, a professor of internet studies at Curtin University in Australia and ethnographer of internet cultures.
Over the past decade-plus, the building blocks of online stardom were regularly posted YouTube videos, usually around 20 minutes long. With this formula, influencers were able to monetize their YouTube channels by making a percentage of the revenue from ads that played in front of and during their videos. 
That gave birth to a content niche dedicated to talking about the daily dramas around those creators, commonly known as drama channels, which would cover everything from undisclosed influencer sponsorships and unsatisfactory product launches to more serious allegations, like sexual violence and racism. Traditional media outlets began covering these controversies, too. 
"They almost need publicity, whether it's good or bad, just to stay relevant, to keep the views up and to keep their products selling," said Spill Sesh, an anonymous pop culture news commentator who has more than 700,000 subscribers. "A lot of them have made it their personality that they've been canceled a million times."
Around 2020, this tried-and-true formula started to break down. A wave of high-profile sexual misconduct and racism allegations swept the YouTube landscape, entangling many of the platform's breakout stars across genres like vlogging and beauty content. Charles was accused of exchanging sexually explicit messages with underage fans, Star's checkered past involving racist content and allegations of sexual assault resurfaced, and Mongeau eventually apologized in response to allegations of racist microaggressions toward Black creators. 
Both Charles and Star have denied allegations of sexual misconduct and assault; Charles acknowledged that he messaged two people under the age of 18, but he said that at least one boy lied about his age. Star had previously acknowledged his history of racist content in a 2017 video. Still, their controversies accumulated into a tidal wave of backlash in 2020. 
"I know a lot of people don't want to view influencers as celebrities, but they were being reported on by the mainstream media for the first time ever," said Spill Sesh, who is considered one of the major YouTube drama channels. "So their cancellations, the things they were getting called out for, it was on a way bigger scale than just some little niche YouTube community."
The fallout was quick. Charles' entire YouTube channel was temporarily demonetized, meaning he lost the ability to make money from ads. Star briefly disappeared from YouTube and, when he returned, his view count was substantially lower. The same happened to Mongeau. All three had already expressed — like many YouTubers do — their struggle to maintain steady monetization on content that was frequently deemed advertiser-unfriendly, sometimes seemingly without cause.
During the period that he was demonetized on YouTube, Charles stopped posting. He returned to the platform after 90 days (the period that needed to pass before he could reapply for monetization), saying he used his time away to "actually [hold] myself accountable" and "do a lot of work behind the scenes." Later, Charles removed the first video in which he acknowledged exchanging messages with minors.
Similarly, during his own controversy in 2020, Star took several weeks off from posting and returned with a video that didn't answer specific questions or claims, but suggested taking legal action against critics (none was reportedly taken), and said he had been engaging in self-reflection. Mongeau, after taking months off from posting in 2020, apologized to two Black creators who accused her of being racist toward them — although she denied being racist and said her behavior was due to immaturity. They didn't accept her apology. 
Charles, Mongeau and Star still post to YouTube, but their viewership has trended downward and they post less frequently than they did at the height of their fame, four or five years ago. 
"A lot of them were just tired of it," said Spill Sesh. "They kind of went away, stopped really posting. I think they really lost interest in posting on YouTube, because the comments were full of backlash and people wanting them to address this, address that."
But Mongeau has been able to rebuild a steady following through her podcast, aptly named "Cancelled," in reference to the various controversies she previously endured throughout her YouTube career. The podcasts are roughly one to two hours long, much longer than Mongeau's typical content — which Spill Sesh said is part of why "Cancelled" works, since Mongeau's original appeal was sharing off-the-cuff stories about her life. 
Mongeau even took "Cancelled" on tour this year, and is currently traveling around the U.S. Spill Sesh said Mongeau's viewers have to come to expect her to be "cancelled," so Mongeau can just apologize during the next episode and her fans will continue tuning in. "Cancelled" is posted on YouTube in addition to being streamed on podcast platforms, including Spotify. Mongeau recently lost a "Cancelled" sponsorship from the language-learning app Babbel after she relayed an anecdote on the podcast about wanting a French wine tour guide "dead." But Mongeau was back the next episode with other sponsors.
Between 2020 and 2023, Charles' average YouTube video view count fell by 10.1 million views. But Charles made early inroads on TikTok, collaborating with the platform's biggest stars in 2020, like Charli D'Amelio, and building a following of nearly 30 million people. Now, Charles' TikTok videos are viewed five times as much as his YouTube videos, on average.
Abidin said that the emergence of TikTok as a dominant platform has made it harder for individual influencers to stand out in the sea of creators, thanks in large part to the platform's endless, algorithm-driven "For You Page." That has somewhat counterintuitively helped creators like Star and Charles, who already have major name recognition, while making it harder for new creators to establish themselves.
"As a result, people are passively absorbing more content but not necessarily finding it memorable. In order to stand out now, you need to be the kind of influencer or event that is 'Google-able' or 'Google-worthy,'" Abidin said. "I need to know so I'm going to Google it or search it on YouTube, and that drives up the engagement for what you're doing."
Star, on the other hand, didn't start getting into TikTok until more recently. After TikTok launched TikTok Live, which allows viewers to tip creators small amounts of money by sending token "gifts," Star started spending hours at a time livestreaming to tens of thousands of viewers. Star also uses the TikTok Shop feature to market his products — like his makeup line — directly to his audience. 
"Suddenly he's unlocked this part of TikTok and he's thriving on it," Spill Sesh said.
Since the height of his YouTube days, Star has moved to Casper, Wyoming, where he owns a yak farm. He recently opened a shop where he sells makeup and yak products, including yak meat.
"To people who watched him back in the drama days, they're like, 'What do you mean he's thriving?'" Spill Sesh said. "Everyone on TikTok watching is like, 'What do you mean you don't like farmer Jeffree?'"