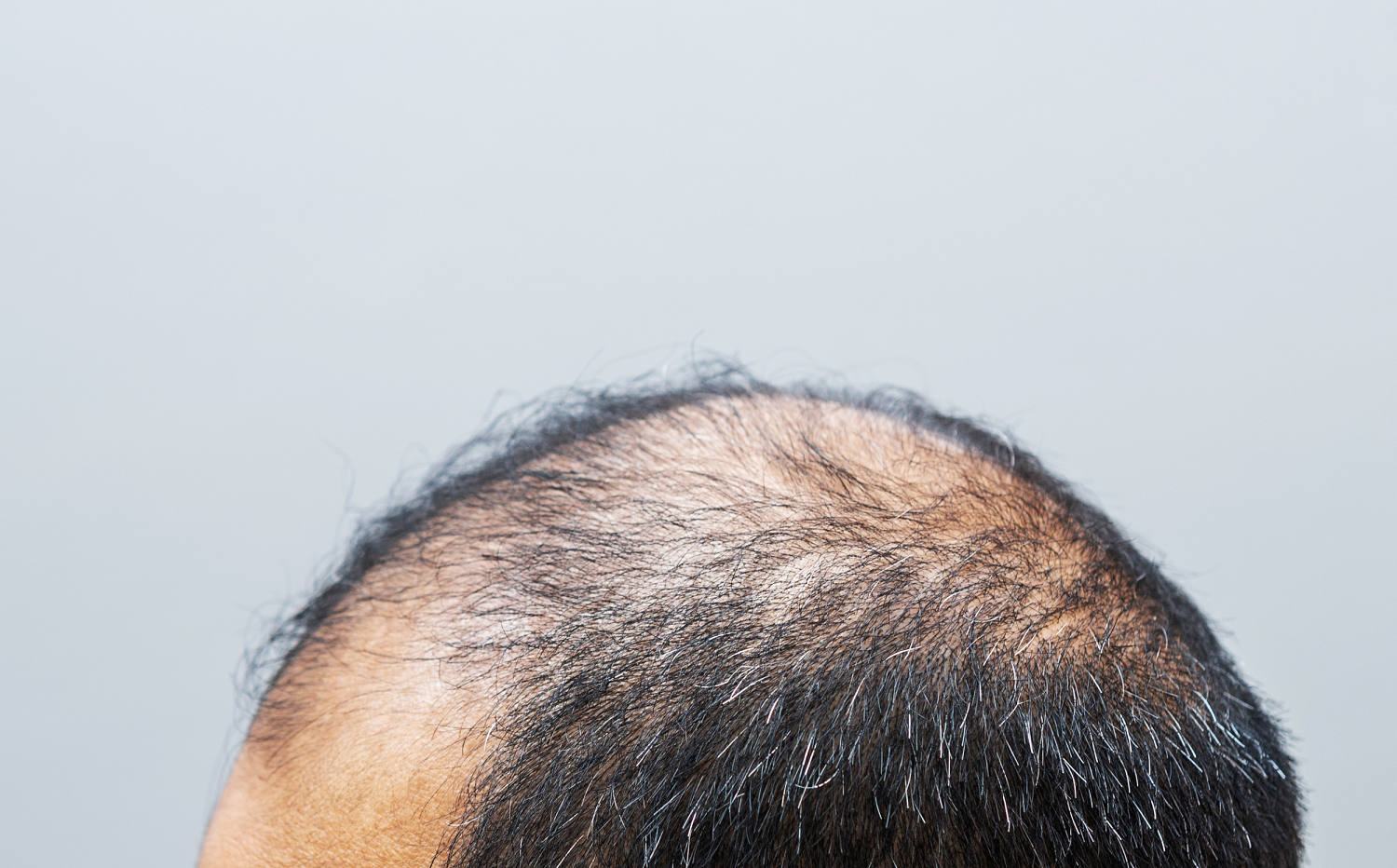 A popular drug used to regrow hair and thicken thinning locks in both men and women may be difficult to find in some pharmacies, according to new research.
The pill, called minoxidil, must be taken every day for patients to maintain the progress they've made in restoring hair growth. An interruption could be devastating.
"You can go backwards and start losing your hair again," said Dr. Adam Friedman, professor and chair of dermatology at George Washington University.
Minoxidil is often used for androgenetic alopecia, also known as male or female pattern hair loss. It's a condition that affects nearly half of men and about a quarter of women by age 50, according to the American Osteopathic College of Dermatology. 
In recent months, Friedman noticed that his patients were having difficulty obtaining 30-day supplies of the drug from their Washington, D.C.-area pharmacies.
Earlier this month, he and colleagues called 277 pharmacies in the District of Columbia, Maryland and Virginia to ask about their minoxidil supplies. They found considerable shortages.
Just 40% of those pharmacies had the ability to immediately fill 30-day prescriptions for minoxidil in doses used to treat hair loss (2.5 milligrams). The research has been published in the Journal of Drugs in Dermatology.
Friedman could not identify a reason for the shortage, but said that the drug had been gaining attention through both mainstream and social media — which could have triggered a rise in prescriptions.
It is unclear how long patients would have to wait for their medication based on the survey. The researchers did not ask how quickly those pharmacies could restock their minoxidil supply.
Still, Friedman said he is concerned about the lapse.
"A substantial number of our patients are not going to be able to access minoxidil because of these shortages," Friedman said. "It's a significant problem."
What is minoxidil and how does it work?
Minoxidil has been around for decades as a drug to treat high blood pressure by dilating blood vessels. When researchers were first testing the drug in the 1960s, patients reported an interesting side effect: excessive hair growth.
While no one knows for sure how minoxidil stimulates hair to grow, doctors believe the drug increases blood flow around hair follicles.
By the late 1980s, it was incorporated into topical hair loss treatments, such as Rogaine. Over time, it became clear that applying the treatment to the scalp daily wasn't just cumbersome; doctors found that it didn't work as well as taking it orally.
Taken by mouth, however, minoxidil can stimulate hair growth anywhere on the body, including the chin and arms. That may not be desirable for many patients, especially women.
Still, Dr. Loren Krueger, an assistant professor in the dermatology department at Emory University School of Medicine, calls oral minoxidil a "game changer" in terms of hair loss, treatment and restoration.
"The medication is really low-risk, high-reward," she said.
Addressing minoxidil shortages
The apparent problem with accessing oral minoxidil — which is not approved by the Food and Drug Administration to treat hair loss — may be regional rather than nationwide. The FDA does not list minoxidil as a drug in short supply, but spot shortages have been reported anecdotally over the past year.
Michael Ganio, senior director of pharmacy practice and quality for the American Society of Health-System Pharmacists, an organization that represents pharmacies nationwide, said he was not surprised that outlets may not always stock 30-day supplies of minoxidil.
Even though the pill is meant to treat high blood pressure, it is not often used in emergency health situations. What's more, he said, wholesalers should be able to provide the drug to pharmacies within days.
"Why keep more than a week, maybe 10 days' worth, on the shelf?" Ganio said.
But if the medication is needed urgently, patients may need to call around to different pharmacies to fill their prescription.
"Hair loss is not life-threatening, but let's not underestimate the impact on quality of life," Friedman said. "When people lose their hair, it is extraordinarily disabling."
Follow NBC HEALTH on Twitter & Facebook.