A star of the classic TV show Taggart has helped to launch an archive dedicated to the ordinary people involved in making one of the world's longest-running police dramas.
Taggart: The People's Archive opened to the public at Glasgow Caledonian University on Wednesday – on the 40th anniversary of the detective show's pilot episode, titled Killer.
Blythe Duff, who played Jackie Reid in the much-loved Scottish series, was at the opening event.
She said: "Everyone I meet has a Taggart story. I know the series holds a special place in people's hearts.
"A 40th anniversary is significant. Some of us are still here to tell our stories and sadly, some of us aren't but their families are.
"Some of the stories have already made me weep with joy. Those precious fragments will be collated to become Taggart: The People's Archive."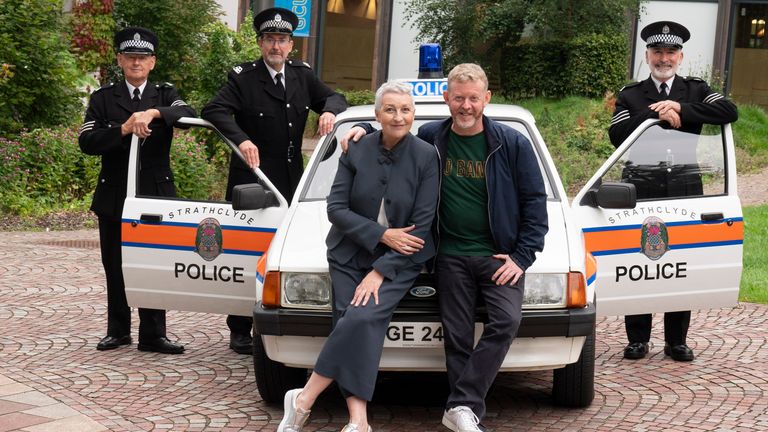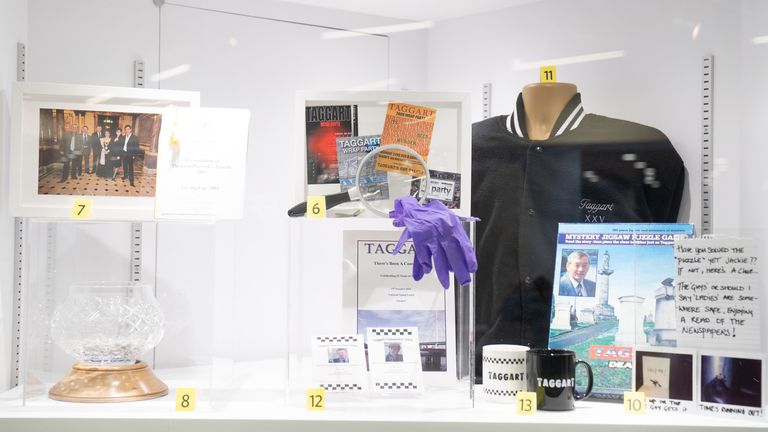 Over the next few days, a team of retired detectives will host drop-in sessions in a mock police station on the campus to take "witness statements" to be added to the archive.
Members of the public who were involved in location shoots, worked as extras, played a corpse, or provided props or expertise to the show are being urged to come forward so their stories can be captured.
"Evidence" can also be submitted online.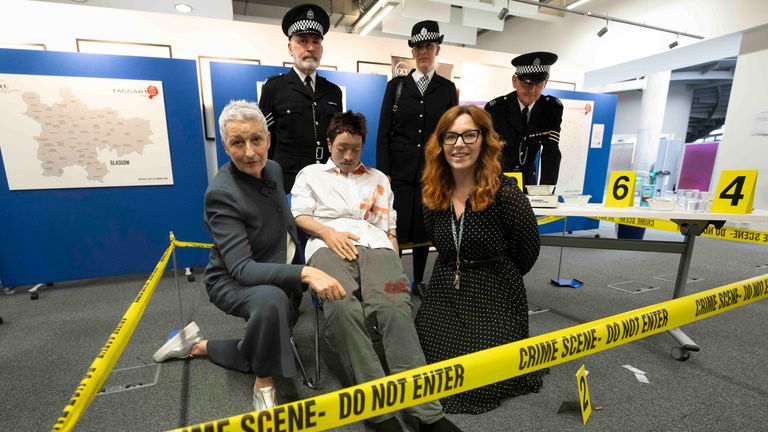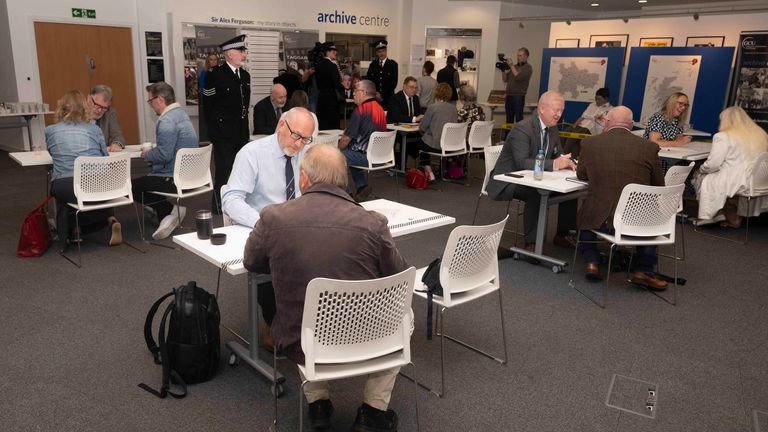 The show was created by Glenn Chandler and produced by STV.
Mark McManus played the lead role of Jim Taggart. He died in 1994, but the series continued under the same name.
Guest stars over the years include the likes of Ewen Bremner (Trainspotting), Robert Carlyle (The Full Monty), Richard Madden (Game of Thrones), James Cosmo (Braveheart), Laura Fraser (Breaking Bad), Gavin Mitchell (Still Game), Meera Syal (Goodness Gracious Me), Phyllis Logan (Downton Abbey) and legendary Scots entertainer Dorothy Paul.
Read more from Sky News:
The Rolling Stones confirm details of new album
Google turns 25: Key moments in search giant's history
Fay Macluskie, 90, whose home in Balmaha was used for a location shoot in the 2005 episode A Taste Of Money, cut the police tape and declared the archive open.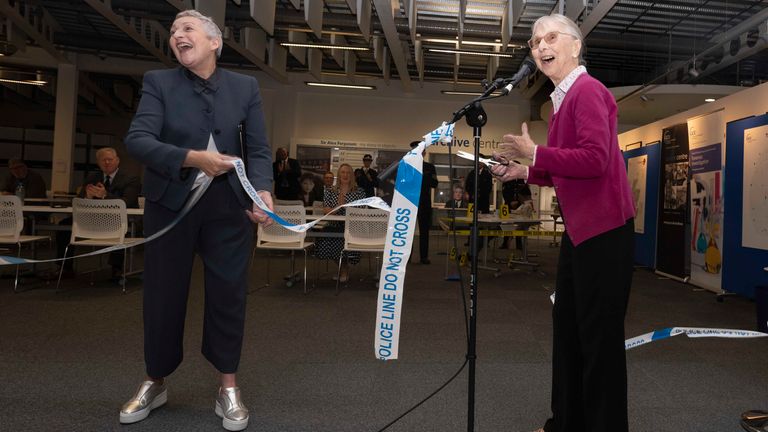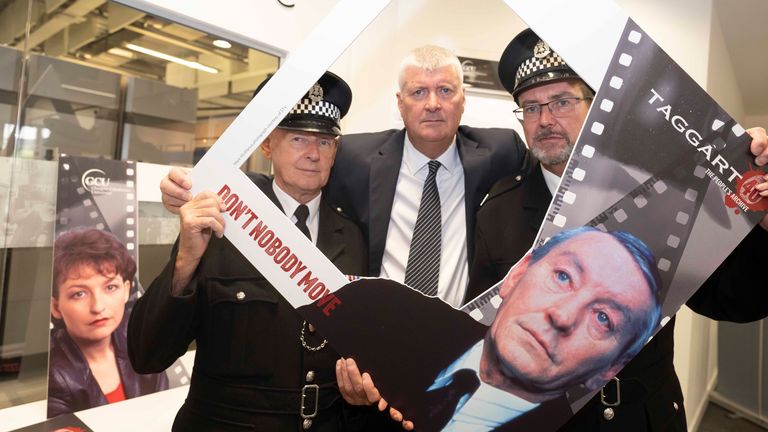 Carole McCallum, archivist at Glasgow Caledonian University, said: "Giving people the chance to add their stories to the programme's legacy ensures they too have ownership of Taggart's proud heritage.
"It also gives us a chance to break barriers and show that archives are for everyone."